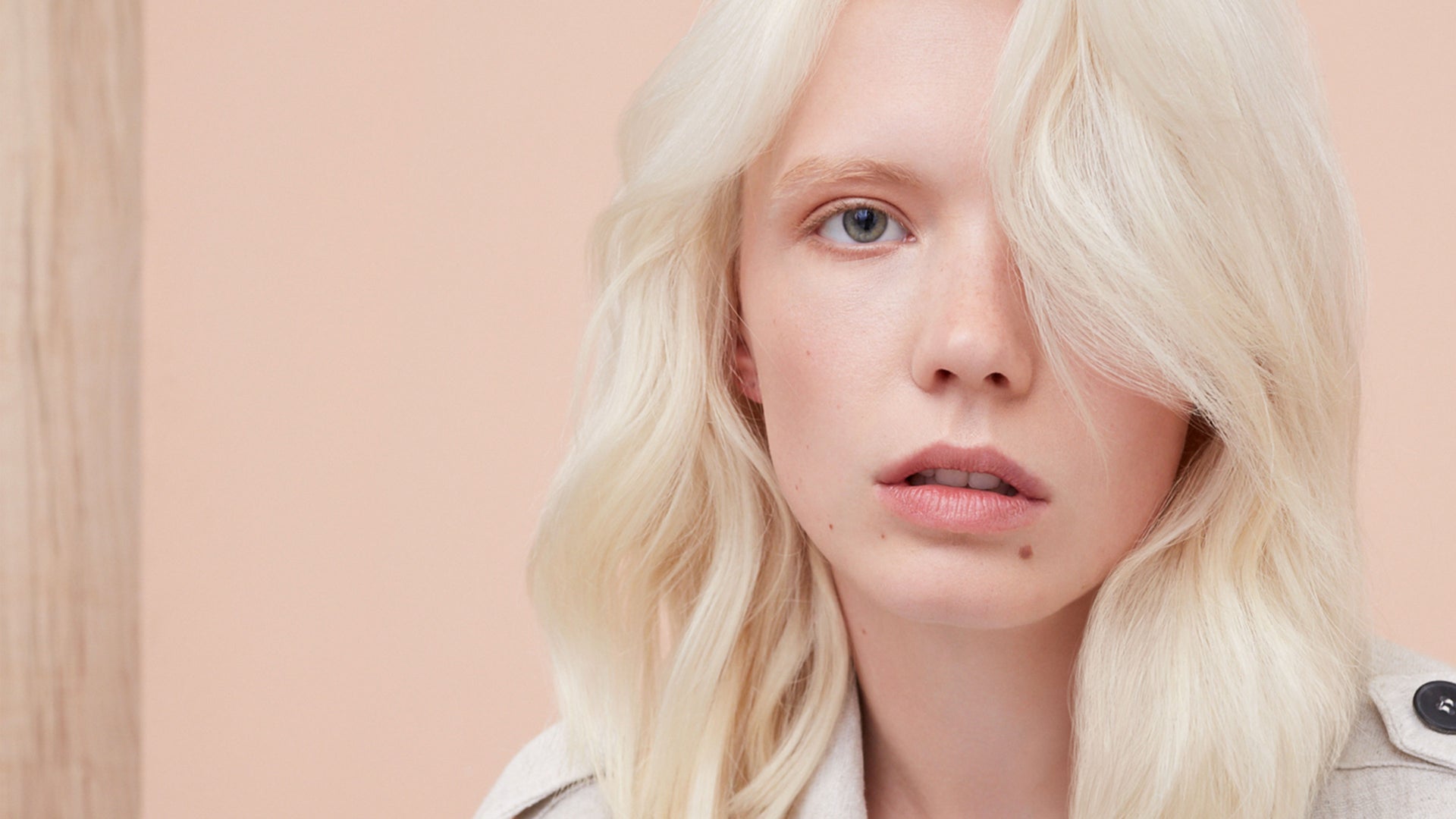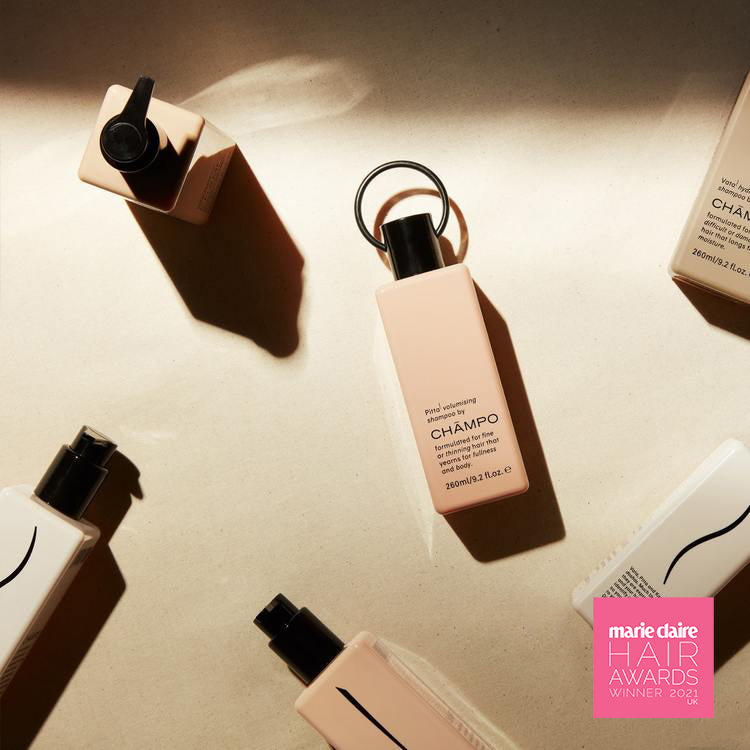 Ancient wisdom for
modern hair.
Chämpo haircare is founded on ancient Ayurvedic principles with modern trichology and active botanicals for hair at its natural best.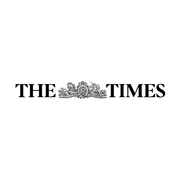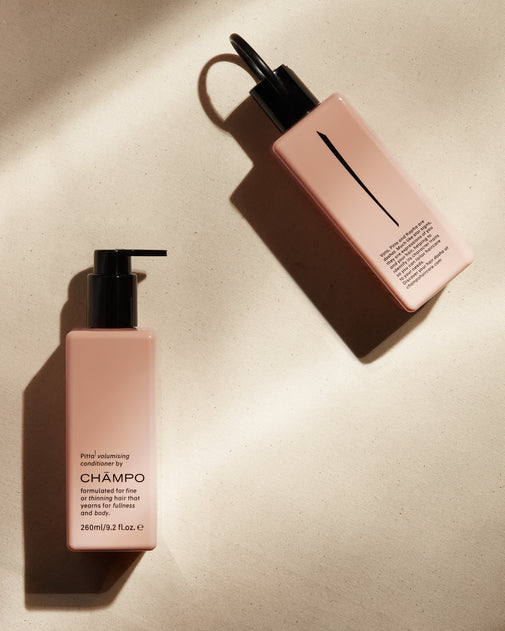 Chämpo (pronounced shar-pour) is the Sanskrit origin of the word 'shampoo'. Introduced to Britain from India over a century ago, this ancient practice of 'cleansing, soothing and massaging the head and hair' inspired our beginnings.

We create high performance formulas for a new generation of haircare consumer, combining ancient Ayurvedic principles with modern trichology and active botanicals to transform hair.
Meet the Doshas, your guides to great hair.
Are you Vata, Pitta or Kapha?
Pitta Growth Serum

Clinically proven to reduce hair loss and visibly improve hair's thickness and fullness. Our award-winning hair growth scalp treatment instantly volumises roots, for fuller, stronger-feeling hair.
Shop Now
Clean, natural ingredients
Our products are 98-100% natural, free from silicones, sulphates and parabens. Ayurvedic principles inspire our tailored formulas while modern trichology powers performance.
+98% Naturally derived ingredients

Vegan &
Cruelty free

Silicone and sulphate free

Suitable for coloured & treated hair

Sustainability Focused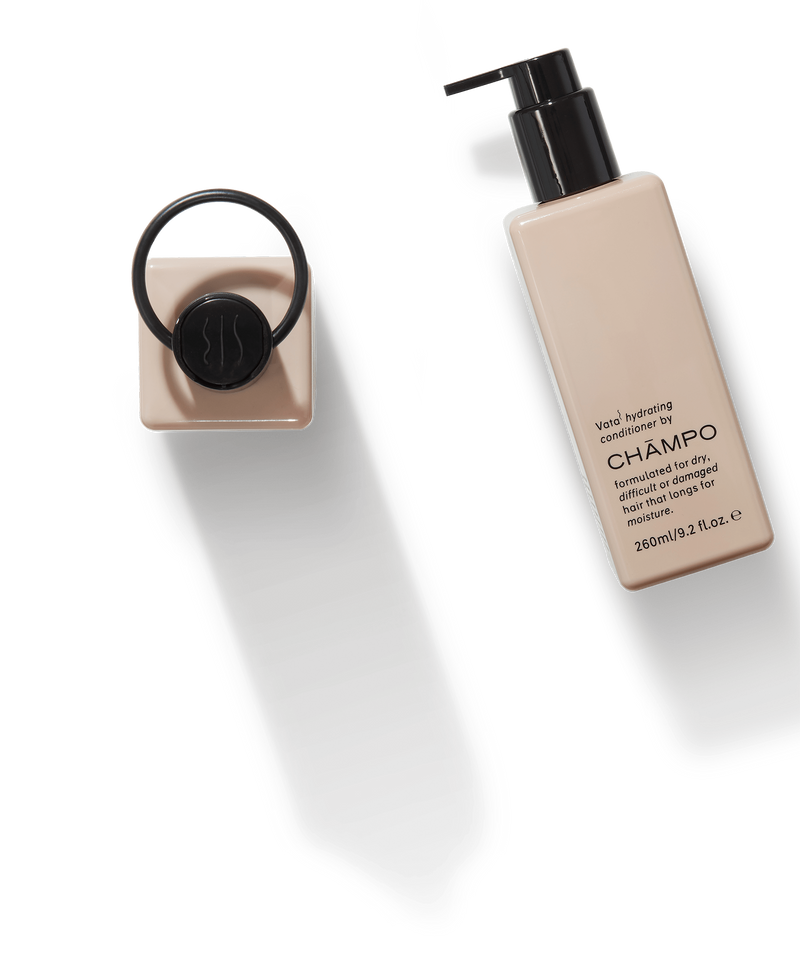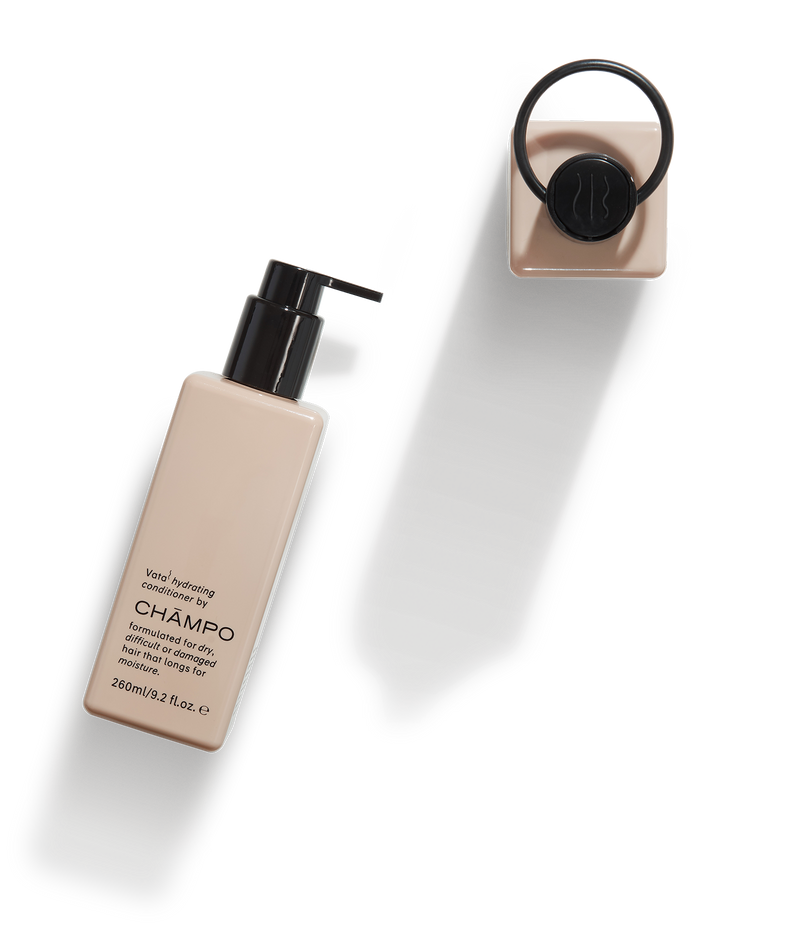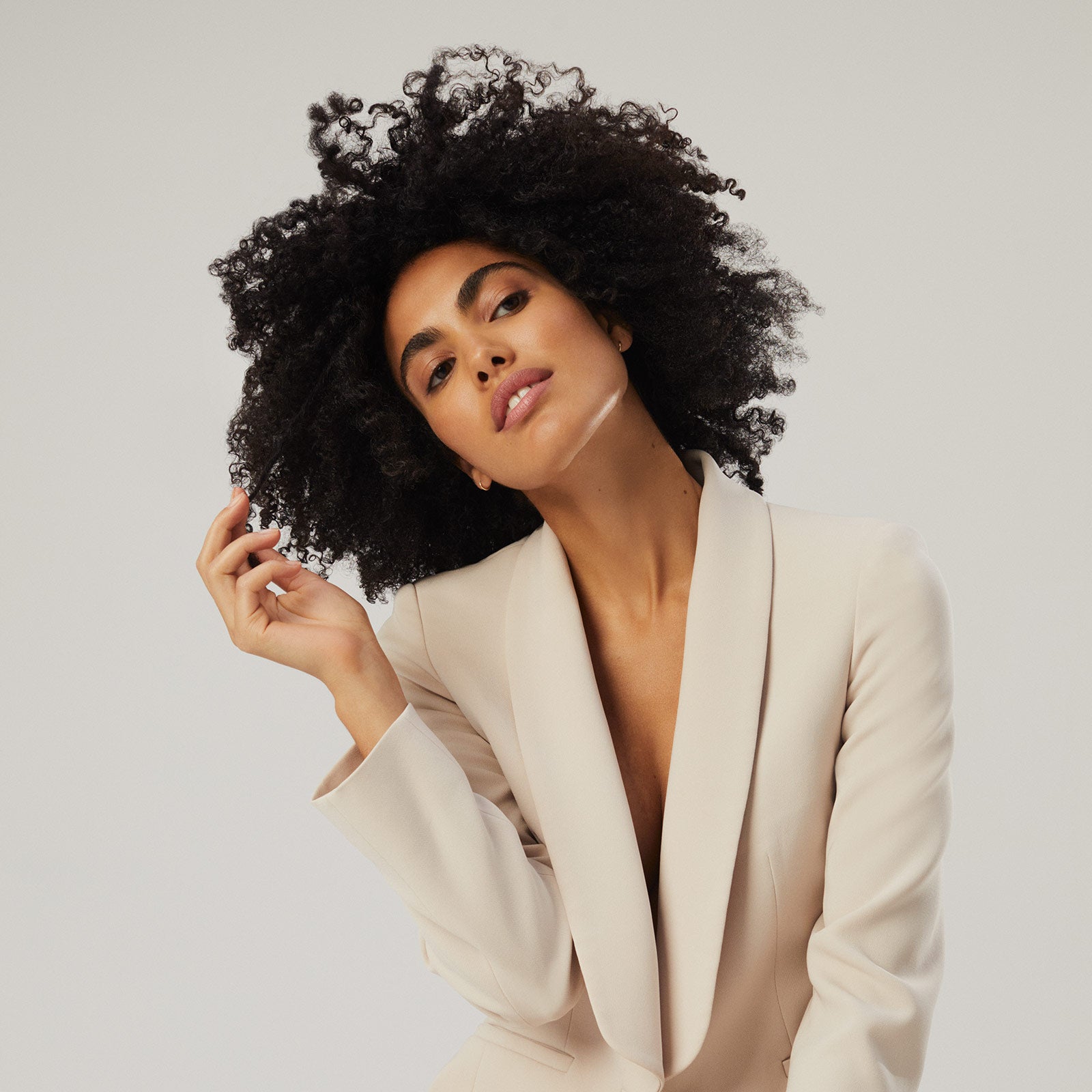 Want to know more?
The secret to transforming hair's condition, shine and health lies in finding the right haircare routine.

Answer six short questions to determine your hair Dosha: Vata, Pitta or Kapha, and discover the ideal Chāmpo wash and care system for your hair.
Take our hair quiz